WHY SHOULD WARSAW BUICK GMC BE YOUR LOCAL DEALERSHIP?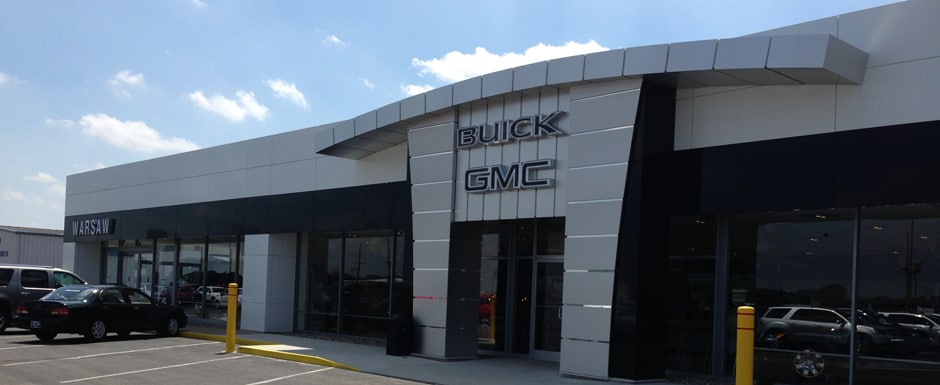 Thank you for choosing Warsaw Buick-GMC for your vehicle's needs!  
We would like to take this opportunity to introduce you to everything our dealership has to offer.
Warsaw Buick-GMC's Service Department: is leading the industry with our innovative services. We offer:
We work on all makes and models
We have 1 World Class Technician (1 of 50 in Indiana)
1 ASE Master Technician
4 Technicians totaling over 50 years of experience
We are now a full service tire dealer. We have the right tires for your vehicle.
Goodwrench Limited Lifetime Warranty on many common automotive repairs.
Express pickup, absolutely no waiting to pick up vehicle. (requires credit card on file or telephone card authorization)
Pickup and delivery (within 15 miles, nominal fee applies)
Free one-way shuttle service within a 10 mile radius.
Low cost rental cars and free loaner cars to those who purchase new and certain used vehicles from Warsaw's Buick-GMC* Competitive Menu Pricing on many maintenance items.
Computerized service history of your vehicle.
Express Drive Through Service Counter.
Free shuttle rides to and from Wal-Mart & Lowe's.
Did you know Warsaw Buick-GMC's Body Shop is the preferred repair facility for many insurance companies?  Our body shop technicians are up to date with the latest technologies in uni-body construction repairs, frame alignment and tri-coat paint technology.  Warsaw's Body Shop is capable of repairing any make and model vehicle not just GM vehicles.  We offer free damage estimates and we will deal directly with your insurance company, eliminating all the hassles.
To keep your vehicle like new Warsaw Buick-GMC's Complete Detail and Accessory Department, can simply give your car a wash and sweep or a complete exterior and interior detailing.  We also offer a complete line of car and truck accessories, like bed liners, bug shields, custom striping and much, much more.  Call our detail department today to see how we can enhance your vehicle's appearance.
Warsaw Buick-GMC's Sales Force is a leader in customer satisfaction; our sales staff will assist you in every facet of your new or used car purchase.  GM offers many new car incentives; from special financing to factory rebates.  See any of our knowledgeable sales staff for details.
So don't be a stranger any longer.  Call us today to schedule your next service.  Don't take our word for it; put us to the test.  Warsaw Buick GMC will show our Fort Wayne and Kendallville customers how much we want their business.
Warsaw Buick-GMC, FOR ALL YOUR CAR'S NEEDS.
Buick was founded in 1899 and is, therefore, the oldest active auto manufacturer in the industry. As a result, the company has a heritage steeped in a long legacy and plenty of experience on the market, giving it an extra edge over other car makers. Quite simply, Buick knows what it's doing, and that sort of wisdom allowed the company to outlast competitors that rose and fell throughout the 20th Century.
Buick has built a reputation for being both classic and classy. A regular contributor to luxury segments, the brand is in the market for elegant, sophisticated, premium vehicles that don't deviate too far into the realm of what's trendy. That's part of what has helped Buick last so long; there will always be a market for upscale cars with timeless and refined designs.
However, Buick is still capable of recognizing a weakness in its lineup, and in recent years the company has delved into the realm of more sporty, youthful vehicles in addition to its classic designs. Buick dabbled in performance in the 50s and 60s, when muscle cars were at their peak popularity, but the company has returned to the idea to attract a younger audience. Fusing sleek, traditional looks with sporty, performance-oriented luxury, Buick has a stronger lineup than ever, with a variety of different cars to attract a variety of different people.
Warsaw Buick GMC

2777 N DETROIT ST
WARSAW, IN 46582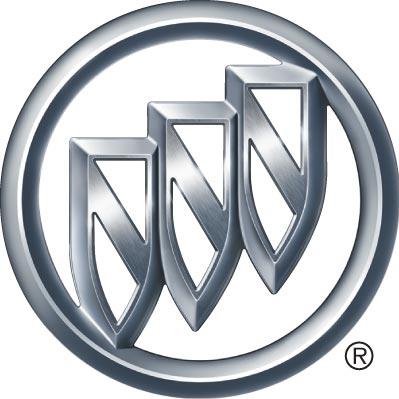 THE HISTORY OF BUICK AND GMC
Buick
A Brief History of America's Oldest Automotive Brand
Buick has the distinction of being the oldest active automotive brand in the United States and one of the oldest brands in the world. It got its start in 1899 as the Buick Auto-Vim and Power Company and was founded by Scottish-born David Dunbar Buick.The original purpose of the company was to produce internal combustion engines for agricultural use; however, Buick quickly shifted his focus to developing a car. He spent much of his time on research and development instead of production and by the end of 1902, had only a single car to show for his work. He did, however, end up designing the revolutionary valve-in-head overhead valve engine.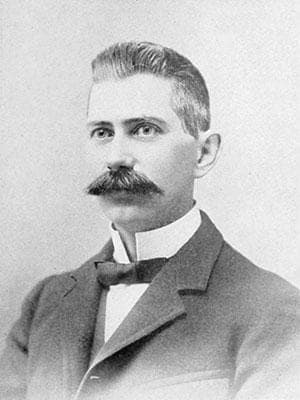 Finally, in 1904, a Buick model was made that went up for sale the 1904 Model B. Only 37 models were made that year and none survived to the modern era.
From there, Buick quickly made its name with well-made, innovative vehicles and eventually became the leading brand in General Motors. In 1923, Buick produced its one-millionth model.
Over the next few decades, Buick continued to position itself as the brand for people who like something a little better than the common car. Buicks even became popular with the British royal family in the 1930s.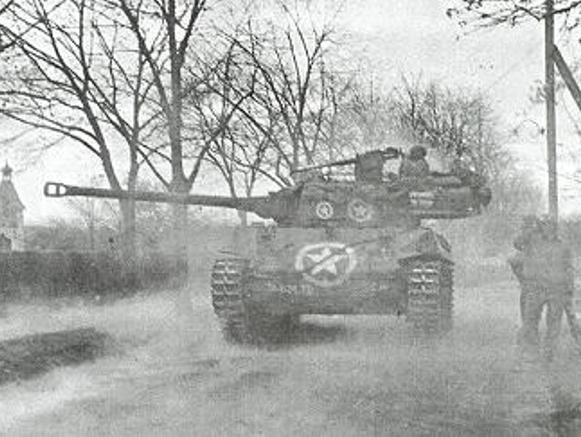 During World War II, Buick shifted some of its vehicle production towards military use. It produced more than 2,500 M18 Hellcat tank (pictured) destroyers for use overseas.
In 1953, for Buick's official 50th anniversary, it produces the Roadmaster Skylark Convertible. 1955 brought Buick best sales to date with 738,814 Buicks sold.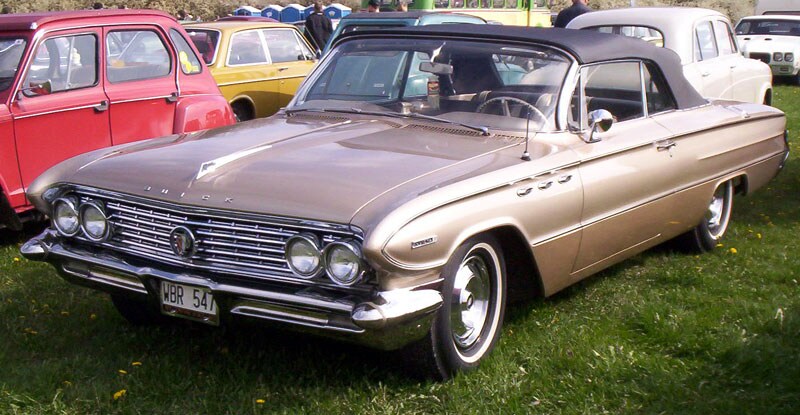 The 1960s brought performance to Buick with the 1961 Invicta (pictured). For the remainder of the 60s, Buick continued to introduce daring new models with innovative styling and performance.
That innovative spirit continues today with models like the compact Buick Encore and the upcoming Cascada.
 THE HISTORY OF...
In 1901, Max and Morris Grabowsky built their first prototype truck. One year later, they founded the Rapid Motor Vehicle Company and built their first truck, which consisted of a flat frame with a bench seat. This small company caught the attention of General Motors, which bought them out in 1909.
Another truck manufacturer, the Reliance Motor Car Company, was also purchased in 1909. The two were merged in 1911. It wasn't until 1912, however, at the New York Auto Show, that the name GMC Trucks was first used on the front of a vehicle.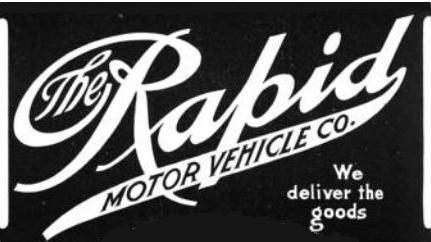 GMC quickly made its name as a reliable truck company and in 1926, a two-ton GMC truck drove from New York to San Francisco in just five days and 30 minutes, which was remarkable for the time.When World War II arrived, GMC stepped up and produced more than 600,000 trucks for military use. After the war, GMC's popularity continued as it produced trucks with bold styling and car-like comfort.The '60s and '70s saw more great truck innovations, including double cabs and dual rear axles, which made GMC trucks more versatile and heavy-duty.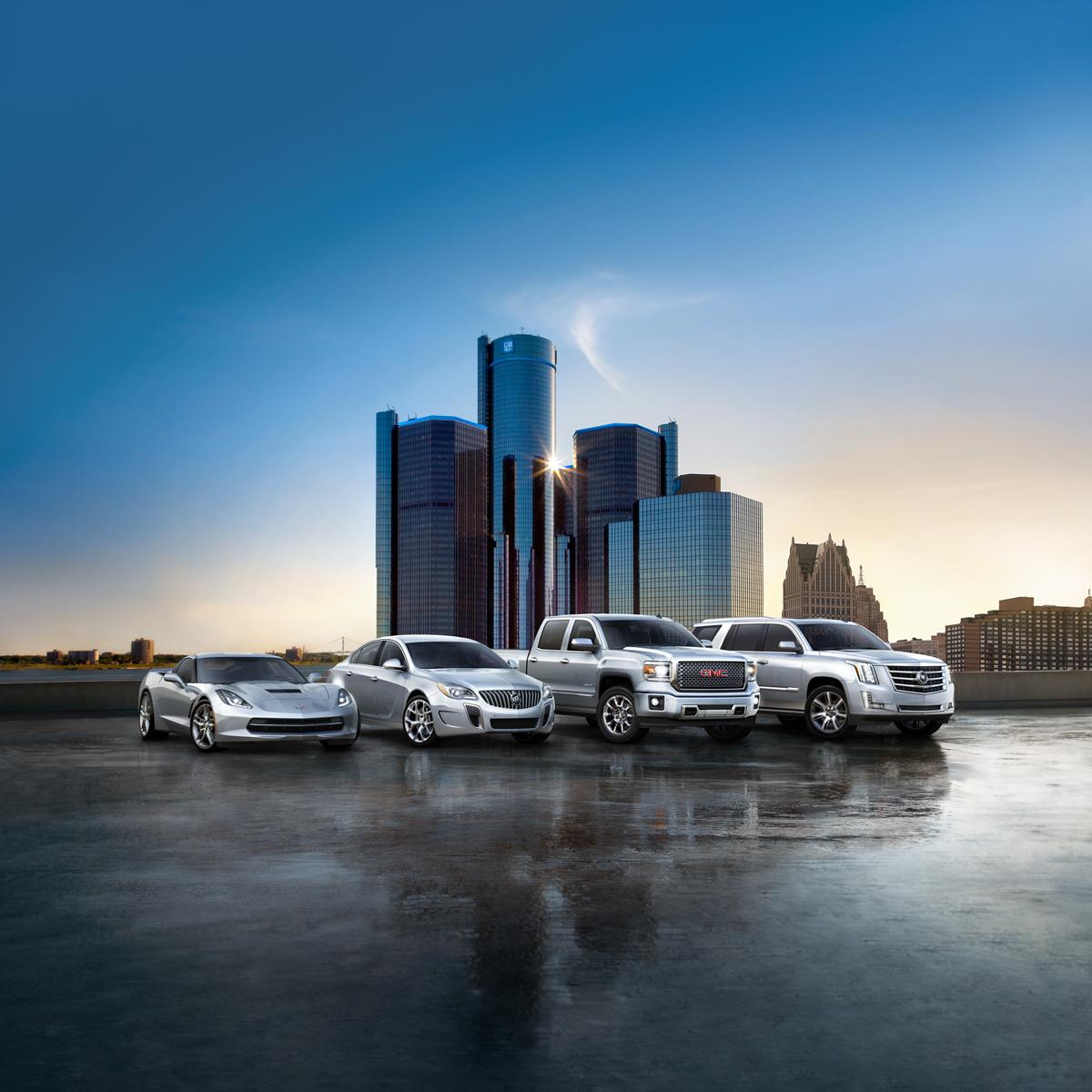 In 1987, GMC introduced a new, more aerodynamic truck design and gave it the new permanent name of Sierra.Then, in 1996, GMC Truck dropped Truck to simply be GMC. That year also brought frame hydroforming, which meant the trucks were strong, lighter, and more rigid. The '90s also saw a huge surge in popularity for GMC's lineup of SUVs, like the Yukon.
Today, GMC trucks offer a wide range of options, from the smallest Canyon, to the heavy-duty Sierra 3500HD. GMC trucks and SUVs give buyers upscale options that let them ride in comfort while being able to get the job done with the truck's powerful capabilities.